fficial Million Woman Movement (PA Unit)
The National Black Women's Defense League
BWDL7@aol.com
      PH: 267-636-3802
IF YOU HAVE A BLACK/AFRICANA FEMALE IN YOUR LIFE THAT YOU CARE ABOUT, THEN YOU OWE IT TO HER (THEM) AND YOURSELF TO SUPPORT THIS CAMPAIGN AND "CALL TO ACTION"

ENOUGH IS INDEED ENOUGH....     
SISTAHS (and Brothers) WILL YOU NOW TAKE A STAND WITH US AND HELP BUILD 
THE BLACK WOMEN'S DEFENSE LEAGUE
(N-BWDL)

An Important "CALL TO ACTION"  (CTA) Tele-Conference Call will be held on
Thursdays Feb. 10, 2011
 at
   8:30 PM 
EST for those (seriously) interested in becoming:  
National BWDL Coordinators, Affiliates, Volunteers, or Supporters
in some other manner.    For "CTA" Tele-Conference call information email:
nationalmwm@aol.com
    or    
BWDL7@aol.com
  or call: 
267-636-3802Areas to be discussed on the Tele-Conference include 
(but are not limited to)  
Upcoming (2011) local conferences/symposiums/town meetings and  2012 National Rally,  

the further development of BWDL Chapters nationwide 

the development and maintenance of readily available Legal Advisers, Counselors, and other Operational Support Persons/Teams
the development of local/national Safe Houses and Sanctuaries 

Africana/Black Women's "Rites of Passage" and  Holistic Development Training

Community Educational and Awareness Program Development
Researchers, Lobbyist, Investigations Development
Holistic Support Services for Black/Africana Women, Children, and Elders

Prevention and Anger Management Programming

Hot Line, Publication (s), and other Media/Communications Development 

Gender Related Violence and Abuse Crisis & Emergency Preparedness/Response

Think Tanks and Strategy/Solution Teams

SELF-DEFENSE (Basic training - advanced)
Pregnant Woman Dies After Fight at Traffic Court

                         Feb. 7, 2011      Philadelphia, PA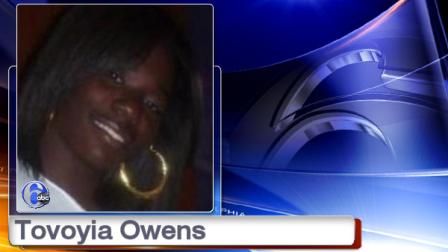 Tovoyia Owens dies after an alleged attack involving her ex-boyfriend:
Updated 10:07 PM EST, Mon, Feb 7, 2011
Tovoyia Owens, a mother to a three-year-old girl, and her current boyfriend were leaving the courthouse at 800 Spring Garden St. when they had some sort of altercation with an ex-boyfriend and a group of men just before 2 p.m., sources said.
Witnesses said that about five men attacked Owens outside the courthouse.
During the fight one of the men allegedly struck the mother-to-be in the head causing Owens to fall to the ground possibly hitting her head against the pavement, police said.
Owens was pronounced dead at 3:10 p.m. at Hahnemann Hospital after the altercation.
A 29-year-old man believed to be the ex was arrested, said sources. His exact role in the brawl wasn't immediately clear.
Police were looking for other possible attackers, sources said.
Owens was taking classes at Cheyney University and worked as a pharmacy technician at a West Philly Rite Aid, family members said.
WE CAN NO LONGER ACT LIKE THIS IS NOT HAPPENING, NOR NOT PUT FORTH GREATER EFFORTS TO ADDRESS IT !!!
AS A COMMITTED COMMUNITY (Extended Family) WE CAN MAKE A DIFFERENCE
Story Briefing -TV 6
PHILLY, PA- SPRING GARDEN - 
February 7, 2011 (WPVI) -- A 21-year-old woman has died following a beating outside traffic court in Spring Garden, police say. 
Authorities say the incident began just before 2:00 p.m. in the area of 8th and Spring Garden streets outside Philadelphia Traffic Court.
Sources tell Action News the 21-year-old woman was in court to retrieve her car which was impounded due to unpaid parking tickets.
When the woman realized she did not have enough money to get her car back, she left the courtroom to talk to her boyfriend.
While leaving the building, the woman was approached by her ex-boyfriend and four of his friends.
The meeting between the 21-year-old and the ex-boyfriend turned into an argument.
Words were exchanged and then the woman was assaulted.
"We saw all these guys beating this girl and no one tried to help," witness David Cole said.
The 21-year-old woman was taken to Hahnemann Hospital where she was pronounced dead.
Police were able to catch up with at least one suspect who is now in custody.
Homicide Detectives are looking at surveillance video from four cameras that belong to a business across the street from the traffic court.