The Federal Savings Bank suggests 3 ways for a buyer to make an offer on a property of interest.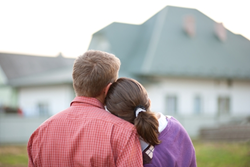 When first-time home buyers attempt to purchase a home, it might not always go as smoothly as one would hope. Offers are often rejected or interested buyers might get stuck in the middle of a bidding war.
The Federal Savings Bank suggests following these three easy tips to increase the chances of an accepted offer:
1. Become familiar with the seller 
Knowing the seller's story can help someone while he or she makes an offer on a house. For example, if the sellers already purchased a new home, an offer might be more appealing if there are not contingencies and the prospective buyer has been cleared for a loan. A real estate professional may be able to help a potential home owner become more familiar with the sellers. An interested buyer can easily tailor an offer to the needs of the seller and increase the likelihood of it being accepted.
2. Write a letter 
Writing a letter to the seller can help an interested buyer immensely. The individual wanting to purchase the property should complement the home and explain exactly why this particular property is a perfect purchase. Humanizing the offer will likely be more appealing to the seller. Writing the current owners of the home a letter also makes an offer stand out from the crowd. It is a unique way to appeal to sellers and communicate prospective buyer reasons for wanting a home clearly.
3. Have an 'as is' inspection contingency 
When selling, the threat of having to pay for expensive repairs after selling a home can be stressful. While a home inspection is very important, writing in an "as is" inspection contingency lets the seller know the buyer will not ask him or her to pay for any issues that arise after the inspection is completed.
If any major problems are uncovered during the inspection, the prospective buyer is not necessarily locked into the deal. The Federal Savings Bank reminds readers that a buyer can decide to walk if the damage to the home is too extensive.
Contact The Federal Savings Bank, a veteran owned bank, to learn more about mortgages.
~
Chicago, IL (PRWEB) June 18, 2015
http://www.prweb.com/releases/2015/06/prweb12797088.htm