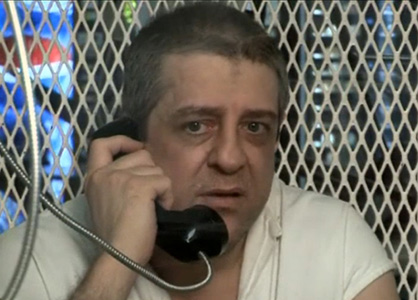 by TheNancyLockhartShow
http://www.blogtalkradio.com/thenancylockhartshow/2011/11/03/justice-for-hank-skinner
http://www.nancylockhart.blogspot.com/
Withdraw Execution Warrant and Grant DNA Testing to Hank Skinner
Dear Governor Perry,
This year, the Texas legislators approved new standards for crime labs, compensation for the exonerated and revised statutes for post-conviction DNA. You signed those bills into law in order to improve and scrutinize a criminal justice system in need of reform. Considering that DNA testing has exonerated 275 prisoners in the United-States since 1989, including 43 in Texas, the overwhelming vote, both in the House and the Senate, in favor of the revised post-conviction DNA statute certainly is a welcome addition to the ongoing reforms you are supporting.
You signed SB122 into law on June 17, 2011. This bill is intended to ensure that if DNA evidence is available to prove someone's innocence, it can and will be tested. This revised post-conviction DNA law was authored and sponsored by legislators who strongly supported the bill for people like Hank Skinner who is set for execution on November 9, 2011.
We urge you to uphold the very standards you are promoting as part of a very much needed criminal justice reform and we ask you to demand the withdrawal of the execution warrant and that DNA testing be granted to Mr. Skinner in the best possible time. We trust you to do the right thing for justice and for the truth in Texas, before it is too late.
Respectfully yours,
[Your name]
Withdraw Execution Warrant and Grant DNA Testing to Hank Skinner http://www.change.org/petitions/withdraw-execution-warrant-and-grant-dna-testing-to-hank-skinner-2?share_id=rKKGHHxTTs&utm_source=share_petition&utm_medium=twitter via @change