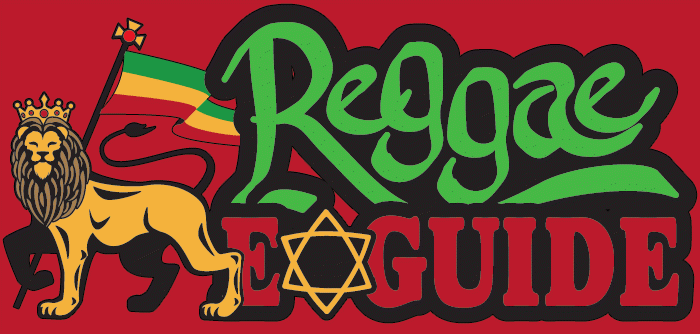 Head to Boonville, CA on Friday for Sierra Nevada World Music Festival!


Epiphany Artists is proud to present the 23rd annual Sierra Nevada World Music Festival, which takes place June 17-19 at the Mendocino County Fairgrounds located in Boonville, California. This three-day music and camping extravaganza features some of the greatest names in world and reggae music as well as an extensive children's program, fire dancers, a daily parade, stilters, hooping and music workshops. The festival village includes two music stages, a "Jamaican-style" late-night dancehall, a kids zone, international foods, arts & crafts and morning movement with Solstice Yoga.
 
TOOTS & THE MAYTALS


BERES HAMMOND




ALPHA BLONDY




DON CARLOS




LEROY SIBBLES




ISRAEL VIBRATION




LEE 'SCRATCH' PERRY




RICHIE SPICE




INNER CIRCLE




CÉU




TANYA STEPHENS




KABAKA PYRAMID




ETANA




PABLO MOSES




LA SANTA CECILIA




FORTUNATE YOUTH




NEW KINGSTON




NO-MADDZ




RAS MUHAMAD




ALAINE




MELLOW MOOD




AFROLICIOUS




EARTH KRY




ZULU SPEAR




SARA LUGO




THE DELIRIANS




KORADUB




PAOLO BALDINI DUBFILES




CANDELARIA




LOST COAST MARIMBAS




LEE TAFARI




PIRACY CONSPIRACY




TUFF LIKE IRON


 
Buy Tickets here
 
Read full article


 

5th Annual Island Reggae Festival

 

July 9, 2016

5th Annual Island Reggae Festival
Santa Clara County Fairgrounds
344 Tully Road, San Jose, CA 95111
Festival hours: 10am-11pm
General Admission: $60 (ticket price increase to $70 on 6/1)
VIP: $150  (ticket price increase to $160 on 6/1)
VIP includes: exclusive front row seating, VIP tent, 2 free drinks, 1 free meal
Day of show ticket price, General Admission: $80
Kids 5 and under free
 
islandreggaefest.com
Tickets
 


Artists:   Common Kings, Tarrus Riley, Collie Buddz, Fiji, Anuhea, Sammy J, Tenelle, Pati, Jordan T, Mango Kingz, Makisi & Fina Love




5th Annual Island Reggae Festival Announces Final Lineup


 
Event celebrates Pacific Islander Culture, Music and Arts
 
Read full article

 

Hainault Forest Country Park,

Fox Burrow Road, Chigwell, London IG7 4QN

 

2nd – 4TH SEPTEMBER 2016, ANNOUNCING FINAL 2016 HEADLINERS

JUNIOR REID, BIG YOUTH, HALF PINT, TAPPA ZUKIE, KABAKA PYRAMID & JAH9

 

Joining Lee 'Scratch Perry" and Max Romeo and a packed weekend of 100's international heavyweights, One Love Festival are delighted to announce their final UK Festival headliners of 2016 and the NightTube to service Hainault tube station over Festival weekend offering 24hr transport links to the day tickets holders – a first in Festival history JUNIOR REID. Unstoppable force in Reggae and Hip Hop scene on both sides of the Atlantic, will take to the stage to co-headline an evening of heavy bass lines and reggae anthems. The phenomenal JUNIOR'ONE BLOOD" REID stands as true One Love Festival original trench town star, rising through the ranks, his full-throttle reggae has propelled him to the top of festival bills around the world. With a new album in the works, and a nation of fans eagerly awaiting his next step, JUNIOR REID is destined to bring his explosive headline credentials for a truly monumental performance at the top of the bill. JUNIOR REID commented: " I'm are honoured to be asked to headline the Saturday at One Love Festival this summer. I'm going to do all I can to make it a great performance.
 
Read full article

International Reggae Day - July 1




- Join in the 24-hour reggae party worldwide

Reggae On The River #32 Returns August 4-7!
Premier Camping Now Available!


On the weekend of August 4-7, the non-profit Mateel Community Center will present the 32nd year of Reggae On The River- one of the world's iconic festival experiences. Set on the banks of the majestic Eel River and delivering the best in reggae and world music to the hills of Humboldt County, CA since 1984, the 2016 event will offer the next chapter in the ROTR legacy with global luminaries…
 




 

2016 Reggae Festival Guide magazine - Now Live

We are pleased to present the 2016 Reggae Festival Guide, totally digital and interactive with links to your favorite bands, music, products and festivals. We've put together a great collection of editorial for you – described below – as well as the festivals on this year's calendar.
 



 

In 

"The Inspiration — Rastafari To The World!",

 Groundation lyricist and frontman Harrison Stafford highlights his Rasta-mentary film Holding On To Jah, which details Haile Selassie's 1966 visit to Jamaica and its lasting impact, and features thoughts from reggae luminaries such as Joseph Hill, U-Roy and others.
 
Steel Pulse has been one of the primary bearers of the reggae torch, keeping the original Rasta message strong. Dive into "Dreadtown — The Steel Pulse Story: Film Crowdfunding And Direct Support From The Fans" to learn more about the upcoming documentary film on this legendary band's ethic and epic rise to worldwide acclaim.
 
From reggae business manuals, to a book with in-depth roots artist interviews, to a DVD about Rastafari, Chuck Foster returns with this latest installment of 

"Readings For Reasonings."


Join us as we peer into the life, history and culture of Jamaica, Africa, reggae and Rastafari in 

"Cultural ViZions,"

featuring visual artists Abba Yahudah, Jeffrey Samuels, André Jones a.k.a. Natty Rebel and Ras Elijah Tafari.
 
In 

"Roots Rock Rhythm — The Universal Heartbeat,"

 international yoga teacher Shiva Rea reflects upon some of the original heartbeat drum rhythms of reggae, and the transformational power the reggae beat has upon our hearts and souls.
 
From the Reggae Festival Guide crew to you -- click, read and enjoy!


Kaati, Anthony, Irene, Goran, Heather

Unique Rastafarian Art and Artifacts For Sale

 
A RED GREEN AND GOLD RASTA JACKET 160.00 REGULAR; w/LION EMBROIDERY $200.00
 
B BOB MARLEY WOOD STATUE $10,000 (Negotiable) 75+lbs~ MUSEUM PIECE
 
C SHABBA RANKS PURE COPPER PORTRAIT $4500.00 (Negotiable)
 
D BURUNDIAN SACRED DRUM $7000.OO ~MUSEUM PIECE (Negotiable)
 
E 12'' 45RPM RECORD VINYL BY REV. JOHNSON AND THE POSITIVE VIBES ON ETHIOPIAN DIASPORA/BULLWACKIE LABEL $35.00 ~ COLLECTORS SPECIAL EDITION WITH

  

DUBPLATE VERSION CIRCA 1986. SEE VIDEO ON YOUTUBE.
 
F BAMBOO

  STEAM

 PIPE $100.00.
 
G AFRICAN MINDS $25.00
 
H HAILLE SELLASSIE ''I'' DEFENDER OF THE FAITH B/W $ 25.00, COLOR -

  

$37.00
 
I RASTA BAMBOO STEAM PIPE AUTHENTIC

  

$ 177.00 EACH 

   


 
All items can be purchased @ The Ethiopian Diaspora Ltd.
P.O. Box 920017 El Paso, TX

  

79902
All items

  

negoitable
 
917-495-1020 Email
Us money orders or certified check only
 
The Ethiopian diaspora has been in business for

  

over 30 yrs.
 
This church ministry offers free medical missions in USA, Carribbean, Africa and many other parts of the

  

world

  

to Jah Jah

  

children.

Alfray releases Debut Album

From the football field into the studio, onto the stage. Wherever you have had the opportunity to see him, he has proven himself to be a winner.
 
Alberto Renaldo Fray, Aka Alfray, was born in the tough Olympic Way District of Kingston, Jamaica.
He spent most of his years in the vicinity of Kingston, where his talent in football made him quite familiar, and took him all the way from high school up to the national level.
 
Music has also always been his passion.  He never ceases to use his voice as an instrument for social awareness and upliftment, with a lot of motivation coming from his Dad who's also a gifted singer and his main role model.
 
Read full article

Irae Divine :: "Is It A Crime?"

John-Marc Lucid releases a new big tune  for the dance!

 


Paper ft. Oflow is a get hype/ dance tune while encouraging the massive to get there's, make money and be progressive in these times. Oflow met Lucid while in Texas for SWSX through mutual friend Ras Gilbert (shashamani sound/ Dub Gideon). Instantly after listening to the original version of Paper, Oflow requested to be part of it. Film maker, Keep Yah Joy, also in town (Austin, Texas) for SWSW filmed the video soon after the verse was recorded.

The video was shot in San Antonio.

 

The riddim was sent from England based producer x24 who is acquaintance of Lucid's fellow  Stone 20 band member Jah Lion. Paper is available now online.

John-Marc Lucid is a singjay reggae artiste, producer and filmmaker based in Texas.

 

 

For booking and info contact:

Lucid House Productions

 

Download new music from Feluké that puts a future spin on Roots Reggae

Singer-songwriter and master percussionist, Feluké offers a powerful roots homage to something he knows too well--life on the street. Music is also something he knows as his Music Director role for Jah Cure and Kymani Marley demonstrates.
 
Download here
 
Read full article

Announcing the newest single "Reflect" from Matt U Johnson

With roots from Jamaica and New York, Matt U brings a new and improved flavor to the music industry. His lyrical singing style is unique at best, blending solid elements of Pop, R&B, Hip Hop and Reggae along with EDM. The sounds are dynamically irresistible creating an atmosphere of get up and jump, move your body and feet, or sit back and relax allowing the conscious lyrics to transcend and take you to another place. Matt U's, eclectic and extensive musical background and experience, combined has led to his truly promising, up-and-rising career as an artist that can't and won't be stopped.
 
iTunes - Email - Website - Facebook

Reggae Cypher Vol.1 the Brush It Off Riddim:
1 Reggae Cypher,
14  seperate music videos
14 poisonous tracks.
**Dancehall Reggae won't be the same after this**
 


Israel Vibration & Roots Radics Summer Tour

Israel vibration & roots radics - new album, play it real - new music video, man up - toured north america october 2015 to february 2016 - performing on the sierra nevada world music festival & reggae in the desert - touring the western us again in june / july 2016.
 
Israel Vibration recently released a new album called Play it Real that is another great classic and they have a new music video available on youtube called Man Up. June 2016 they are doing some festivals and touring The Western US. They did a successful Western US tour in October 2015 and they recently finished a successful Eastern US tour in February 2016. Israel Vibration has a strong tour history in North America featuring four vocalists and some of the best recording musicians in Reggae - the Roots Radics. They have an extensive music catalogue that was spread out worldwide before the CD market dropped. Ras Records and Jim Fox of Lion and Fox recording Studios in Washington DC did great work helping to build their catalogue and promote their music. Contact Peter Wardle, Kings Music International at (510) 326-8445 or email if you are interested in bookings.
 
For bookings contact Peter Wardle or (510) 326-8445.
 
Read full article

All-Female band Adahzeh is preparing to release their
latest single Island Girl

 


 
ADAHZEH ON A MISSIONThe entertainment industry on a whole has been noted for its temperamental nature despite Jamaica enjoying a niche in the international market.  Many jobs within the sphere of Reggae and Dancehall literally are here today and gone tomorrow. Factual as this ever-looming threat maybe, Adahzeh, dubbed The King Daughtaz is on a mission to carve out a unique niche for their all female group.

Adahzeh is a five member female group that was formed in 2013 by Karissa Palmer the leader of the group. The group comprises of a lead singer – Kadian Hamilton, drummer – Tashana Barnett, bassist – Chevanese Palmer, keyboardist – Karissa Palmer and  guitarist – Tara-Dean Williamson.Adahzeh is on a mission and have so far managed to impact the lives of many through their live performances across the island. Whether it is music that stirs soul into action or even waking up the inner rebel in you, the girls offer that and a whole lot more.
The all female group is working assiduously towards bringing the full entertainment package. From high class trendy appearance to creativity and musical ingenuity and to compliment those remarkable attributes, there's the sizzling high energy performance with choreographed dance movements.

Adahzeh has recently released their first single and video from their upcoming EP 'Journey' called'Island Girl' that has afforded them the opportunity to represent in a reggae competition in Poland.'Island Girl' was written by Kadian Hamilton and produced by Caniggia Palmer and Delroy Escoffery courtesy of D' Empire Management. 'Journey' is set to be released Summer 2016. Other Tracks coming out of the EP are "Natty", "Jenny", and "Flow". 

The Jamaica Cancer Society Relay for Life, was held last Saturday June 11, 2016 at the Police Officers Club and Adahzeh took the stage at 11:45pm, singing "Ain't that loving you" then right into "Walk Away From Love" and the patrons when wild, they had the patrons singing and dancing from start to finish...They also sang a few of their original songs such as "Natty", "Jenny","Reggae Town" and Islands Girls" and closing out their set with "Should I have Faith In You" and "Step Aside Now". Its was an exciting performance.  Be sure to check out Adahzeh at Miss Universe North East Pageant, Saturday June 18, 2016 at Moon Palace Jamaica Grande, Main Street Ocho Rios, Jamaica and Reggae Sumfest, Saturday July 23,2016,Catherine Hall,Montego Bay, Jamaica and help them achieve their ultimate goal which is to bring positive music to Jamaica and ultimately leaving their mark in the music industry.
 
iTunes Link - Apple Music Link


1995-

2016 




Industry Leaders for 

Ove

r 20 Years

 

Hey reggae lovers! Got 

FACEBOOK

?


 
Then please drop on by and "LIKE" us to get a daily dose of what doesn't always fit here!

"Open your body and your mind to the subtler levels of experience, letting go of your attempt to control, to be right, not worrying about appearances, not trying to be safe."

On This Day in Reggae - June 16th

1976:

 Soweto Uprising


1986:

 One-day general strike in South Africa.
 
Source

Jamaica Music Countdown June 17 - 23, 2016

By Richie B


 

Top 25 Dancehall Singles, Top 25 Reggae Singles and Top 10 Albums/CD Chart.

 
Full Chart

If you missed your latest (or any) copy of the weekly e-Guide,
you can find back issues in the Archives

Upcoming Reggae Festivals

To view our entire calendar of more than 500 festivals, 

click here

!

| | | |
| --- | --- | --- |
| Just Post Your Festival at | | Read the 2015 Reggae Festival Guide magazine in its entirety page-by-page in Digital Format  |

Taste Of The Caribbean


Jun-16-2016 - Jun-19-2016, Montreal, Quebec, Canada
Sierra Nevada World Music Festival
Jun-17-2016 - Jun-19-2016, Boonville, California, USA

Ziontific Summer Solstice Music Festival


Jun-17-2016 - Jun-20-2016, Woodford, Vermont, USA

Africa Oye


Jun-18-2016 - Jun-19-2016, Liverpool, Merseyside, United Kingdom

Roots Reggae Houston


Jun-18-2016, Houston, Texas, USA

Roots Reggae Culture Festival Volume I


Jun-18-2016, New Orleans, Louisiana, USA

Victoria's Ska & Reggae Festival, 17th Annual


Jun-22-2016 - Jun-26-2016, Victoria, British Columbia, Canada
Slightly Stoopid with SOJA, The Grouch + Eligh + Zion I
Jun-24-2016, Berkeley, California, USA

Marley & Friends Culture Fest


Jun-25-2016, Brooklyn, New York, USA

Universal Reggae Festival


Jun-25-2016 - Jun-26-2016, SAINT DENIS, ILE DE FRANCE, France

Beres Hammond & Freddie Jackson LIVE


Jun-25-2016, Philadelphia, Pennsylvania, USA

Reggae Night XV


Jun-26-2016, Los Angeles, California, USA

High Sierra Music Festival 


Jun-30-2016 - Jul-03-2016, Quincy, California, USA

Summerjam Festival 2016, 31st annual


Jul-01-2016 - Jul-03-2016, Cologne, NRW, Germany

International Festival of life


Jul-01-2016 - Jul-04-2016, Chicago, Illinois, USA

International Reggae Day Festival


Jul-01-2016, Kingston, Jamaica

Startime


Jul-02-2016, KINGSTON, Jamaica

Victoria's 17th Annual Ska & Reggae Festival


Jul-06-2016 - Jul-10-2016, Victoria, British Columbia, Canada

Soca Reggae Festival Winnipeg 2016


Jul-08-2016 - Jul-10-2016, Winnipeg, Manitoba, Canada

NW Roots Festival


Jul-08-2016 - Jul-10-2016, Enumclaw, Washington, USA

TD Irie Music Festival


Jul-09-2016 - Jul-31-2016, Mississauga & Toronto, Ontario, Canada

Island Reggae Festival


Jul-09-2016, San Jose, California, USA

Bababoom festival


Jul-13-2016 - Jul-18-2016, Marina Palmense - Fermo, Fermo, Italy

California Worldfest-Reggae & Blues


Jul-14-2016 - Jul-17-2016, Nevada City, California, USA

Lakesplash Reggae Festival


Jul-15-2016 - Jul-17-2016, Twann near Biel/Bienne, Bern, Switzerland

Bayfront Reggae & World Music Festival 11th Annual


Jul-16-2016, Duluth, Minnesota, USA

Reggae Sumfest


Jul-17-2016 - Jul-23-2016, Montego, Jamaica

One Love World Reggae Festival


Jul-20-2016 - Jul-24-2016, Latisana, Italy

Seasplash


Jul-21-2016 - Jul-24-2016, Pula, Istra, Croatia

Oroville Rock Reggae Jamfest


Jul-22-2016 - Jul-24-2016, Oroville, California, USA

Northwest World Reggae Festival


Jul-22-2016 - Jul-24-2016, Scio, Oregon, USA

Reggae on the Mountain


Jul-23-2016 - Jul-24-2016, Los Angeles, California, USA

Omaha Reggae & World Music Festival


Jul-23-2016, omaha, Nebraska, USA

Green Woods Reggae Revival


Jul-23-2016 - Jul-24-2016, Greenwood, Maine, USA

Virginia Jerk Fest


Jul-25-2016, Virginia Beach, Virginia, USA

Reggae Jam Festival


Jul-27-2016 - Jul-31-2016, Bersenbrack, Niedersachsen, Germany Website
LB27 Reggae Camp
Jul-27-2016 - Jul-31-2016, Hatvan, Hungary

Mid West Reggae Fest 25th Annual


Jul-29-2016 - Jul-31-2016, North Lawrence, Ohio, USA

Maple Ridge Caribbean Festival


Jul-30-2016 - Jul-31-2016, Maple Ridge, British Columbia, Canada

Black Forest On Fire


Jul-30-2016 - Jul-31-2016, 77791 Berghaupten, Germany

People's Festival 22nd Annual


Jul-30-2016, Wilmington, New Jersey, USA

Adamari Caribbean Festival


Jul-31-2016, Ontario, California, USA

ONE LOVE Gathering (Free)


Aug-01-2016 - Aug-07-2016, Vidra Lake, Valcea , Romania
Reggae on the River, 32nd Annual
Aug-04-2016 - Aug-07-2016, French's Camp, California, USA
Arise Music Festival
Aug-05-2016 - Aug-07-2016, Loveland, Colorado, USA

Reggae Sun Ska Festival


Aug-05-2016 - Aug-07-2016, Bordeaux, Aquitaine, France

Reggae in Wulf 2016


Aug-05-2016 - Aug-06-2016, Friedberg/Wulfertshausen, Germany

Caribbean Afr'am Festival


Aug-06-2016, Charlemont, Massachusetts, USA

Charlemont Reggae Festival


Aug-05-2016 - Aug-06-2016, Killeen, Texas, USA

Taste of The Caribbean and Jerk Festival


Aug-06-2016, Hartford, Connecticut, USA

BoomTown Fair, Chapter 8


Aug-11-2016 - Aug-14-2016, Hampshire, England, United Kingdom

Reggae Sundance


Aug-13-2016, Eindhoven, Netherlands

Rototom Sunsplash


Aug-13-2016 - Aug-20-2016, Benicassim, Castellón, Spain
Reggae Fest Chicago - One Day, One Love!
Aug-13-2016, Chicago, Illinois, USA

Waterfront Reggae Festival


Aug-13-2016, Providence, Rhode Island, USA

Six Flags 11 Annual Caribbean Concerts 


Aug-14-2016, Jackson, New Jersey, USA

Overjam International Reggae Festival


Aug-15-2016 - Aug-20-2016, Tolmin, Slovenia

FESTIJAM


Aug-18-2016 - Aug-21-2016, Arrens-Marsous / PYRENEES, France

Irie Vibes Music Festival


Aug-19-2016 - Aug-21-2016, Long Creek, South Carolina, USA

Calgary International Reggae Festival


Aug-19-2016 - Aug-20-2016, Calgary, Alberta, Canada

Ya Maka My Weekend


Aug-19-2016 - Aug-20-2016, Rock Island, Illinois, USA

Rastafest


Aug-20-2016, Toronto, Ontario, Canada

Uprising Reggae Festival


Aug-26-2016 - Aug-28-2016, Bratislava, Slovakia

SC Reggae Jerk Wine Festival


Aug-28-2016, Charleston, South Carolina, USA

One Love Festival


Sep-02-2016 - Sep-04-2016, London, United Kingdom

Dry Diggings Festival


Sep-02-2016 - Sep-03-2016, Placerville, Florida, USA

Houston Jerk Fest


Sep-10-2016 - Oct-11-2016, Houston TX, Texas, USA

Soul Rebel Festival, 15th Annual 


Sep-10-2016, Boulder, Colorado, USA

Rez Roots Festival


Sep-17-2016, Kykotsmovi, Arizona, USA

California Conscious Music Festival


Sep-18-2016, Rohnert Park, California, USA

Jefferson City Multicultural Fall Festival, 16th Annual


Oct-01-2016, Jefferson City, Missouri, USA Website

Vernier sur Rock


Oct-13-2016 - Oct-15-2016, Vernier, Switzerland

Houston Reggae Festival


Nov-05-2016, Houston, Texas, USA

Bayou Bacchanal


Nov-05-2016, New Orleans, Louisiana, USA

Four Seasons Party Cruise


Nov-07-2016 - Nov-12-2016, Miami, Florida, USA

Grace Jamaican Jerk Festival


Nov-13-2016, Sunrise, Florida, USA

Africa Meets Reggae International World Music Festival


Nov-25-2016 - Nov-26-2016, Lagos, Nigeria

Palm Beach Jerk and Caribbean Culture Festival, 13th Annual


Nov-30-2016, West Palm Beach, Florida, USA

Closer to the Sun


Dec-14-2016 - Dec-18-2016, Puerto Morelos, Mexico

Baton Rouge Mardi Gras Fest, 3rd Annual


Dec-31-2016, Baton Rouge, Louisiana, USA

Bob Marley Birthday Celebration, 29th Annual


Dec-31-2016, Vancouver, British Columbia, Canada

2016 marks the 22nd year that Reggae Festival Guide has been the leading media company in the reggae industry. RBA Publishing Inc. is based in Reno, NV and Humboldt, CA. We produce the annual Reggae Festival Guide magazine, the top-ranking website: 

www.ReggaeFestivalGuide

 (32,000 unique monthly visitors), and this weekly reggae e-newsletter Reggae e-Guide (40,000 weekly subscribers). We also have 

500,000

 fans that follow us on Facebook; please 

join us

 there.
 
We offer you many ways to help you get your fix of reggae music, history, lifestyle, current news, and of course, festivals, all year round.
 
Our publishing company, RBA Publishing Inc. keeps growing and adding elements to bring you trusted coverage of reggae happenings from around the world.
 
Contact us today if you have any questions or suggestions. We love what we do and look forward to input from you with your suggestions, critiques, questions, etc. Also contact us to find out how you can promote your band/business/festival in this e-newsletter.
 
One Love,
Kaati, Anthony, Goran and the rest of our Crew
 
Information - both editorial and advertising - in the Reggae e-Guide - is believed to be correct but not guaranteed - so check it carefully before you attend any event or send money for anything. We do not write the news, just report it.
775-337-8344 or 

email

Distribution by RBA Publishing Inc.
 
If you wish, and we really wish you wouldn't, like to be removed from this list, please reply with REMOVE in subject line.
 
It will make us very sad if you do, and perhaps your removal will be the one the makes us decide this no longer worth doing at all, and all the information we provide will go away forever and musicians will sit home alone at night and cry because they have no one to play for because no one knows about their shows.

Reggae E-Guide • PO Box 50635 • Reno • NV • 89513