Dedicated to the Memory of Dr. Martin Luther King, Jr.
Toward a Movement to Expand the Public Space and Culture of Rights in America
By Dr. Ron Daniels —
The headline in the February 13th edition of the New York Times front page was glaring: "Needs of Public A Low Priority in Rebuilding." The headline was in reference to President Trump's long awaited, so called infrastructure plan. The essence of this much ballyhooed "plan" is a dramatic shift in how the federal government has traditionally approached the construction of public highways, tunnels, bridges, harbors, railways, airports and other vital pieces of the nation's infrastructure. In the past, the federal government would bear about 80% of the cost for infrastructure projects with state and local governments pitching in 20%. But, Trump's has a new "market driven" formula that flips the script by proposing that the federal government allocate 20% while demanding that state and local governments allocate 80%. And, there is another fundamental shift in the way the federal government would do "business" with state and local governments. There is a proviso that projects that can attract "private" investment will have the highest priority for receiving the 20%.
Read the full article by clicking here
---
ALSO SEE
Dr. Ron Daniels Keynote Address at the #ProudAfricans Rally to Denounce Donald Trump's Anti-Africa Insults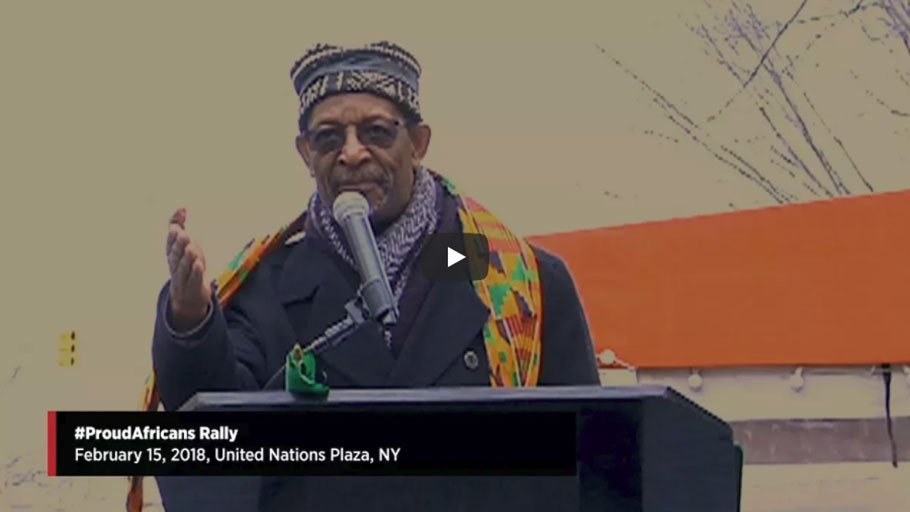 Dr. Ron Daniels at the #ProudAfricans Rally. Thursday, February 15, 2018, United Nations Plaza, New York
Watch the video by clicking here.
---